Arthritis
Below are links to articles posted in Arthritis.
---
Arthritis, particularly of the hip, spine and shoulder, can be extremely painful and cause stiff joints. Whether you're experiencing sharp, dull or burning pain or you feel extreme pressure, it can almost feel as if a boa constrictor is squeezing your joints. Because chronic arthritis pain is common, it can become frustrating and cause you distress.
That's why exercise for arthritis sufferers is so important. It reduces joint pain, increases flexibility, improves strength and helps to combat fatigue. According to the Arthritis Foundation, exercise is one of the best things you can do for arthritis of the hip. Exercising helps support your hips by strengthening the muscles and maintaining range of motion. You can ease hip pain and reduce your chances of injury by stretching the tendons and muscles around your joint.
---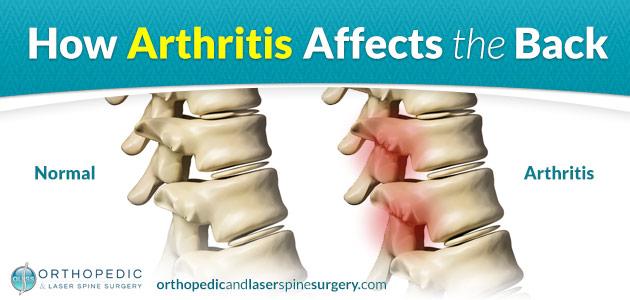 An overview of Arthritis of the spine, how it affects your back as it progresses, as well as finding relief through conservative or surgical treatment.
---