When Is It Safe to Take a Flight after Back Surgery?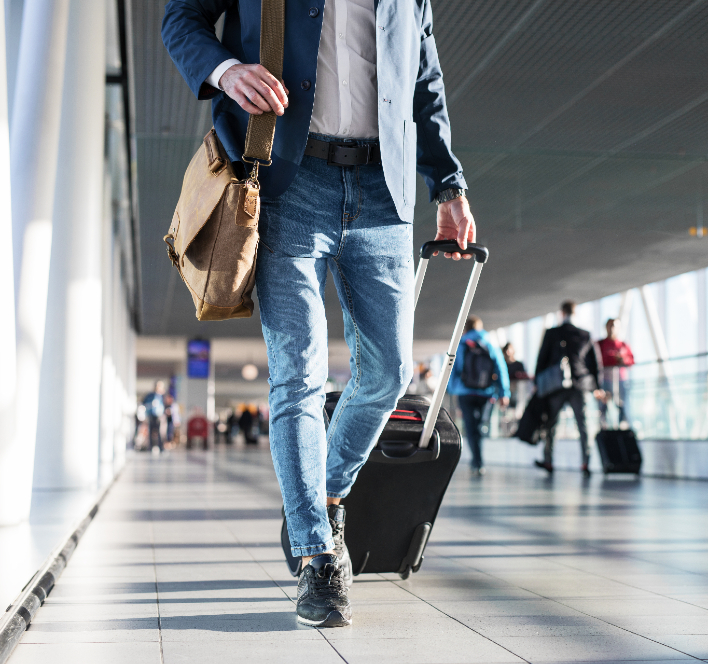 If you have recently had back surgery or have a surgery scheduled in the future, you may be wondering how it could affect travel plans. If you have air travel planned before or after surgery, it's important to consult your doctor to talk about the associated risks, as flying after surgery can result in certain health complications. Here is some important information to know about flying after back surgery.
The Risks of Flying Post-Surgery
The risk of flying after surgery can vary depending on the type of surgery you've had, which is why it's essential to talk to your doctor to figure out the risks associated with your specific situation. While the cardiac and vascular effects associated with anesthesia typically don't last very long and don't affect a person's safety while flying, long-distance travel puts individuals who have just had surgery at high risk for developing blood clots. One of the most common risks of travel after surgery is a condition known as deep vein thrombosis (DVT), which involves blood clots forming in deep veins in the legs.
What to Know About Deep Vein Thrombosis and Air Travel
Deep vein thrombosis or DVT is one of the most common risks of flying post-surgery. Air travel places individuals at a higher risk for contracting DVT, as it involves sitting in the same position for a long time. When you're seated on an airplane for an extended period, it can slow your circulation and cause blood to coagulate in the veins in your legs. While these clots can resolve on their own, they can break off, traveling to your longs and blocking blood flow. This can lead to a very dangerous and potentially fatal condition called pulmonary embolism.
While any person could develop a blood clot from staying sedentary for extended periods, the risk is higher for individuals who have recently had surgery. Some other factors that can elevate the risk for blood clots include:
A recent hospital stay that involved significant periods of bed rest
A family history of blood clots
A recent cancer treatment
Use of birth control or hormone replacement therapy
Obesity
Age
A history of smoking
These are a couple of factors that can place individuals who have just had surgery at an elevated risk for contracting a blood clot while flying. It's important to note that individual risk factors should be considered. Consulting with your doctor is the best way to determine your risks of flying post-surgery.
How to Lower Your Risk of Complications
Every person is unique, which is why it's essential to talk to your doctor about determining whether it is safe to travel after your surgery. Your doctor can assess your personal medical history and make a suggestion specific to your situation.
If you choose to fly after your surgery, there are some ways to improve your circulation and lower your risks of developing blood clots. These strategies include:
Extending your legs and flexing your ankles during your flight
Walking around the plane for a few minutes every hour
Avoid drinking any alcoholic beverages and drink lots of water
Wearing compression tights to prevent blood from collecting in your legs.
These are a handful of strategies for mitigating the risks of flying post-surgery. Ultimately, the best way to determine when it is safe for you to fly after your back surgery is to talk to your doctor.
Consult the Trusted Spine Surgeons at OLSS
Are you suffering from back pain and don't know what to do? Visit your local Orthopedic and Laser Spine Surgery to receive an expert medical diagnosis. At your local OLSS branch, you'll find highly skilled board-certified surgeons who are trained in cutting-edge medical procedures for neck and back treatment. We pride ourselves on our ability to orchestrate personalized care plans that serve the unique needs of our patients in Florida.
To schedule an appointment with one of our skilled spine experts, call (855) 853-6542 or fill out our online contact form.